TENNESSEE SALUTE
Tennessee Statehood Day is Thursday, recognizing the date, June 1, 1796, that the state was made official 227 years ago. The Tennessee State Museum, the Tennessee State Library & Archives and the Bicentennial Capitol Mall State Park in Nashville are planning a day of free events. They include Tennessee-themed storytime with Miss Tennessee America Lauren Dickson and Miss Tennessee Cosmos Amanda Bell; a keynote lecture from the museum's chief curator, Richard White; print shop demonstrations; highlight tours and a scavenger hunt for state symbols. Visitors also will be treated to cupcakes. For schedules, visit tnmuseum.org/statehood, sos.tn.gov/tsla/statehoodday and tnstateparks.com.
CALENDAR
ARTS
ATHENS ARTS CENTER — 320 N. White St., Athens, Tenn. "Art From the Hart," by Chattanooga's Hart Gallery artist collective, through June 23. athensartscouncil.org
AVA GALLERY — 30 Frazier Ave. "Shades of Black," group exhibition in partnership with Chattanooga Festival of Black Arts & Ideas, June 2-July 14. Opening reception and panel discussion, 6-9 p.m. June 8. avarts.org
CLEARSTORY ARTS — 1673 S. Holtzclaw Ave. "Let's Celebrate Queer Pride," by local artists, June 2-July 1. Opening reception, 6-8 p.m. June 2. Coincides with monthly first Friday event with new works, open studios, mini market, live demos. clearstoryarts.com
FRANKLIN COUNTY ARTS GUILD — The Artisan Depot, 204 E. Cumberland St., Cowan, Tenn. "Being a Flower Is a Big Responsibility" community show, through May 28. "Something for Children" community show, June 1-July 30 (last day for intake May 28). franklincoarts.org
HUNTER MUSEUM OF AMERICAN ART — 10 Bluff View. Throwback Thursday, 4-8 p.m. June 1. Free admission to permanent collection, $5 to current exhibition "In Nature's Studio." Plus an Art + Issues program at 6 p.m., that uses works by abstract artist David Park as a discussion starter on reproductive education and access in Tennessee by Mandy Cowley, executive director of A Step Ahead Chattanooga. huntermuseum.org
INCLINE ART CRAWL — Old Mountain Road by Incline Railway, 3917 St. Elmo Ave. Pop-up outdoor market featuring art, fashion and music, 4-7 p.m. June 2, 10 a.m.-6 p.m. June 3. Free parking at Food City, 3801 Tennessee Ave. Free admission. [email protected]
IN-TOWN GALLERY — 26A Frazier Ave. "All-Member Show," through May 31. "From Coffee to Cocktails," by Jennie Kirkpatrick, June 1-30. Opening reception, 5-8 p.m. June 2. intowngallery.com
NORTH RIVER CIVIC CENTER — 1009 Executive Drive, Suite 102. "The Artists' Overview" by 18 local artists, through July 31. 423-870-8924
NORTHSIDE GALLERY — Northside Presbyterian Church, 923 Mississippi Ave. Works by 14 area artists, including members of the Civic Arts League of Chattanooga, through Aug. 31. 423-266-1766
PHOTOGRAPHIC SOCIETY OF CHATTANOOGA — Gallery at Blackwell, 71 Eastgate Loop. Spring show, through July 28. chattanoogaphoto.org
RIVER GALLERY — 400 E. Second St. Works by Joe Hobbs, Lynn Whipple and Maralyn Wilson, through June 30. river-gallery.com
STOVE WORKS — 1250 E. 13th St. "Territorial: The Land and Us," through June 10. "Sex Ecologies: Becoming Plastic," through July 1. "Y'all Don't Hear Me: The Black Appalachia," June 2-July 8. Part of Chattanooga Festival of Black Arts & Ideas. Opening reception, 6-8 p.m. June 2. stoveworks.org
COMEDY
THE COMEDY CATCH — 29 Station St. thecomedycatch.com
› May 28: Ricky Mokel in special engagement, 7:30 p.m. $20-$25.
› June 2-3: Jeff D, 7:30 p.m. Friday, 7:30 and 9:45 p.m. Saturday. $19-$22.
› June 4: GR Goodwin and Friends, 7 p.m. $20-$25.
IMPROV CHATTANOOGA — Mountain Arts Community Center, 809 Kentucky Ave., Signal Mountain. Improv open house, 6 p.m. May 29. Free admission. Student Showcase: Improv 101 performance, 8 p.m. May 30. Student Showcase: Intermediate (102) performance, 8 p.m. June 1. $5 either show. improvchattanooga.com
MUSIC
BARKING LEGS THEATER — 1307 Dodds Ave. barkinglegs.org
— May 30: Soft Animal presents La Luz, with Jay Wood and Terrestrial Troubadours, 7:30 p.m. $18-$22.
— May 26: Jazz in the Lounge with Matt Turnure Quartet, 7:30 p.m. $5.
BARRELHOUSE BALLROOM — 1501 Long St. barrelhouseballroom.com
— June 1: Channing Wilson with Nathan Farrow and Davey Smith, 8 p.m. $20-$25.
— June 2: Slippery People: A Talking Heads Tribute, 9 p.m. $12-$15.
— June 3: Dizgo: Goose's Riverbend after-party, 10 p.m. $15-$20.
CAMPFIRE CONCERT SERIES — Reflection Riding Arboretum & Nature Center, 400 Garden Road. Biweekly series continues with Three Star Revival, 6:30-10 p.m. June 3. $30-$35, includes two drink tickets for Hutton & Smith beer, s'mores and entertainment; add overnight field camping for $5 per person; free for children 10 and younger; higher prices on event date. reflectionriding.org
THE CAVERNS — 555 Charlie Roberts Road, Pelham, Tenn. King Gizzard & The Lizard Wizard, with Kamikaze Palm Tree and DJ Crenshaw, 8 p.m. CDT June 4. $59-$89. (June 1-3 sold out.) thecaverns.com
DALTON CONVENTION CENTER — 2211 Tony Ingle Parkway, Dalton, Ga. Firefighters benefit concert featuring Mr. Speed in Kiss tribute, 7 p.m. June 4. $28. Proceeds go to Chattanooga Fire Fighters Association Local 820 or Cleveland Fire Fighters Association Local 3748. cffafundraiser.org
GEM THEATRE — 114 N. Wall St., Calhoun, Ga. T.G. Sheppard, 7 p.m. June 3. $39-$48. calhoungemtheatre.org
JUNE JAM — DeKalb VFW Fairgrounds, 151 19th St. NE, Fort Payne, Ala. Resurrected festival features host band Alabama, with Jamey Johnson, Jake Owen, Randy Travis, Oak Ridge Boys and The Frontmen, 1 p.m. CDT June 3. Bring your own seating. $49-$79. thealabamaband.com
MEMORIAL AUDITORIUM — 399 McCallie Ave. Ryan Adams & The Cardinals, 8 p.m. June 1. $29-$99. tivolichattanooga.com
NIGHTFALL — Miller Plaza, 850 Market St. Summer music series, June 2, rain or shine. Local band Clare Donohue Quartet featuring Ken Watters opens at 7 p.m.; Patrick Sweany headlines at 8 p.m. Food trucks and art market start at 6:30 p.m. at Miller Park across M.L. King Boulevard. nightfallchattanooga.com
RIVERBEND FESTIVAL — Ross's Landing, 101 Riverfront Parkway. Festival's 40th anniversary features headliners Maren Morris, Nathaniel Rateliff & The Night Sweats and Trombone Shorty & Orleans Avenue, plus more acts on multiple stages, June 2-4, rain or shine. Gates open at 4 p.m. Friday, 2 p.m. Saturday-Sunday. Wristbands $95 single day, $145 three-day general admission, $405 VIP; free for children 10 and younger. riverbendfestival.com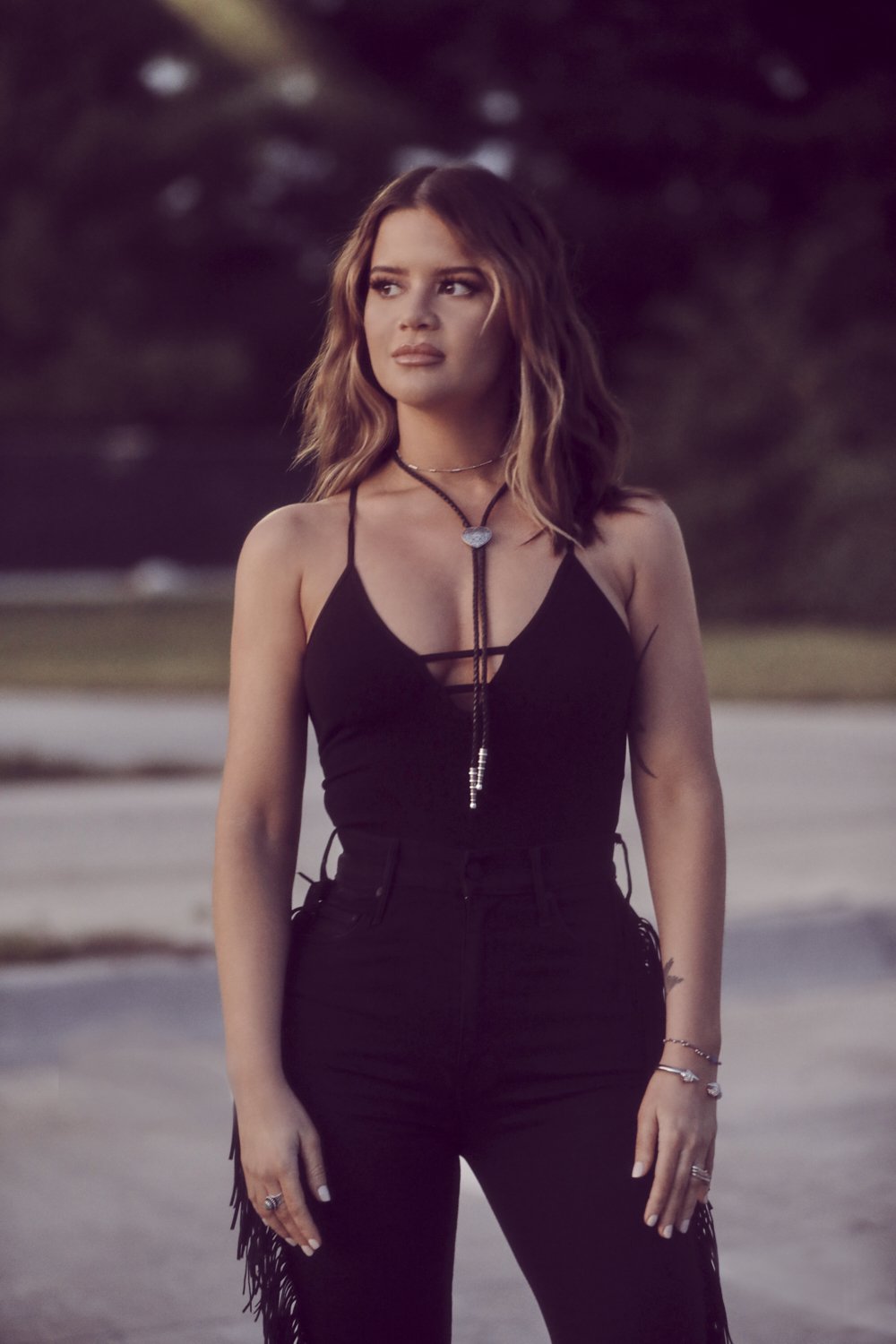 File Photo / Country star Maren Morris will headline the first night of the Riverbend Festival on June 2.
  
SONGBIRDS — 35 Station St. TK presents The Experience: Passion and Pain, 8 p.m. June 3. $25-$30. songbirdsfoundation.org
SUMMER MUSIC WEEKENDS — Rock City, 1400 Patten Road, Lookout Mountain, Ga. Live entertainment by country, folk and bluegrass artists, raptor shows and seasonal foods, weekends through Sept. 4, plus daily June 30-July 9. Hours: 8:30 a.m.-8 p.m. through Aug. 13, 8:30 a.m.-7 p.m. starting Aug. 14. $20-$30. seerockcity.com
OUT & ABOUT
BIG TENT EVENT — Unclaimed Baggage, 509 W. Willow St., Scottsboro, Ala. Sale of overflow of new products at lost luggage retail store after busy travel season, 9 a.m.-5 p.m. CDT May 29 (last day). Items within 50,000-square-foot store and under jumbo tents in parking lot, with 25% discounts on select items, 15% off entire purchase for military customers, free lemonade and popcorn. unclaimedbaggage.com
CHATTANOOGA BBQ WEEK — $6 barbecue specials at local restaurants including Naked River Brewing Co., Puckett's Chattanooga, The Purple Daisy Cafe, Mike's Smokehouse, Party Bites Kitchen & Catering and Owl's Nest BBQ, June 5-11. chattanoogabbqweek.com.
CHATTANOOGA MARKET — First Horizon Pavilion, 1801 Reggie White Blvd. Open 11 a.m.-4 p.m. Sundays with farm produce, artisan foods, flowers, arts, crafts, live music and food trucks. Free admission. chattanoogamarket.com
— May 28: Street Food Festival, with music by The Daily Grind, 12:30 p.m., Nicholas Edward Williams, 2 p.m.
— June 4: Ice Cream Social, with samples from multiple eateries and ticket proceeds benefiting Girls Inc. of Chattanooga. Music by Fresh Mind at 12:30 p.m., Josh Wheeler at 2 p.m.
CHATTANOOGA RIVER MARKET — Tennessee Aquarium plaza, 1 Broad St. Market of handmade arts, crafts and other products, plus artisan foods, food trucks and live music, 10 a.m.-5 p.m. Saturdays through October. Free admission. chattanoogamarket.com
CIVIL WAR RAILROAD BRIDGE HISTORY HIKE — Tennessee Valley Railroad Museum parking lot, 4119 Cromwell Road. Chickamauga and Chattanooga National Military Park historian Jim Ogden and railroad historian Mark Brainard lead two-hour, 2.5-mile hike on South Chickamauga Creek Greenway to learn about the Civil War struggles for control of railroad bridges, 6-8 p.m. June 1. Free but register. thechattery.org
DIXIE HIGHWAY YARD SALE — Old Highway 41 (not the new four-lane) from Ringgold to Marietta, Ga. Ninety-mile route with grassroots and vendor participation, June 2-4. Hours vary. acworth.com
HIXSON FARMERS MARKET — St. Alban's Episcopal Church, 7514 Hixson Pike. Features local farmers, gardeners and artists, 9:30 a.m.-12:30 p.m. Saturdays. Live music on first Saturdays, free pancake breakfast on third Saturdays. [email protected]
HONEYBEE FESTIVAL — 207 S. Duke St. (and beyond), LaFayette, Ga. Includes professional and backyard barbecue competitions, food, arts and crafts vendors, car show, children's activities and live entertainment on multiple stages, headlined by country stars Matt Stell and Drake Milligan, 9 a.m.-11 p.m. June 3. Shuttles for off-site parking. Kickoff events, which include train rides, cornhole tournament, beauty pageant and live entertainment, 5 p.m. June 2. Free admission. mycityoflafayette.org
JURASSIC QUEST — Chattanooga Convention Center, 1 Carter Plaza. Life-size animatronic dinosaurs, dino rides, fossil excavation, crafts and other activities, 9 a.m.-8 p.m. May 28, 9 a.m.-4 p.m. May 29 (final days). $19-$36 (ticket required for ages 2 and up). jurassicquest.com
THE LANGUAGE OF BIRDS HIKE — Guild-Hardy Trailhead, 410 Ochs Highway. Outing to learn the communication styles of various birds, 9-10:30 a.m. June 3. $25. thechattery.org
NATIONAL MOOFEST — Downtown Athens, Tenn. Celebration of city's dairy industry includes 100 arts, crafts and food vendors, Mayfield eating contests, entertainment on multiple stages, 10 a.m.-5 p.m. June 3. Free admission. friendlycityfestivals.com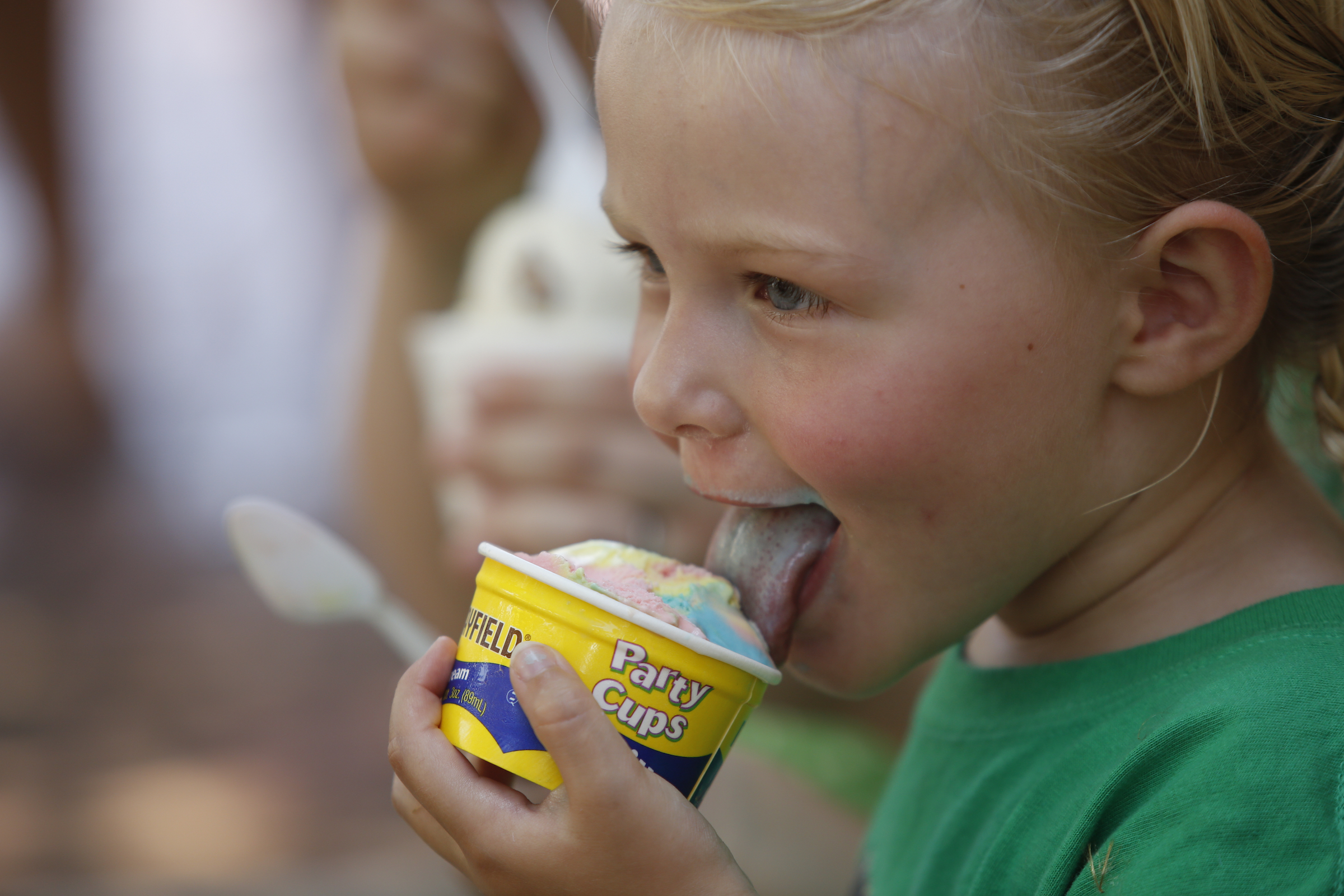 Staff file photo / Lillian Halvorson, then 3 years old, licks a container of ice cream at National MooFest on June 7, 2014, in Athens, Tenn.
  
RBG BALL — Chattanooga Theatre Centre, 400 River St. Fundraiser named for the colors of the Pan African flag (red, black and green), 6 p.m. June 3. Includes cocktail hour, gourmet dinner and second annual Black Arts Awards and Dance. $60 for ball, $20 for awards only. blackartsandideasfest.com
REFLECTION RIDING ARBORETUM & NATURE CENTER — 400 Garden Road. Registration required. reflectionriding.org/events
› June 2-3: Get Schooled: Barn Owls, 1-1:45 p.m. (plus other Fridays and Saturdays). $25-$30 (free for children 12 and younger).
› June 3: Get Schooled: Birds of Prey, 9-10 a.m. (plus other Saturdays). $5-$10.
RIVER CITY BALLOON GLOW AND LASER SHOW — Tennessee Riverpark, 4301 Amnicola Highway. Aerial Advantage event includes nightly hot-air balloon glows and laser shows coordinated to music, tethered balloon rides (extra $25), DJ and live music, food, craft and retail vendors, Kids Zone with games, train rides, inflatables and rock climbing wall, 5 p.m. to sunset June 2-4, weather permitting for some events. Bring your own seating. $20 adults, $5 children ages 2-17 Friday, $20 and $8 Saturday and Sunday. balloonglows.com/light-up-tn
RK GUN SHOW — Camp Jordan, 323 Camp Jordan Parkway, East Ridge. Vendors with guns, hunting supplies, military surplus and outdoor gear, 9 a.m.-4 p.m. May 28 (last day). $4-$14. rkshows.com
SOAKYA — Lake Winnepesaukah, 1730 Lakeview Drive, Rossville. Opening weekend for amusement park's 5-acre water park, 1-7 p.m. May 28, 11 a.m.-5:30 p.m. May 29. Dry side of the park open one hour earlier and later (30 minutes later Memorial Day). All-inclusive tickets $41 for ages 3-59. lakewinnie.com
SOAP BOX DERBY — Washington Avenue from Hill Street to Long Street, Athens, Tenn. City's 28th annual race in three divisions (stock, super stock and super kids), held in conjunction with National Moofest, 8 a.m. June 3. 423-744-2704
SOS FEST — South Chattanooga Community Center, 1154 W. 40th St. Summer Outreach Safety Festival with health and safety tips provided by health experts and first responders from Erlanger, Chattanooga Fire and Police departments, city of Chattanooga, Chattanooga Parks and Outdoors, Department of Community Development, 3-7 p.m. June 3. Plus free food, 30-plus exhibitors. erlanger.org
STABLE 41 FARMERS MARKET — 214 First St., Fort Oglethorpe, Ga. stable41market.com
— May 28: Memorial Day Market, 1-4 p.m.
— June 1: Opening of weekly Thursday Fresh Market, 3-6 p.m.
— June 4: Petting Zoo Market, 1-4 p.m.
VFW FLEA MARKET — Southern Adventist University, 4881 Taylor Circle, Collegedale. Semiannual event sponsored by Ooltewah Veterans of Foreign Wars Post 1687, 7 a.m.-2 p.m. May 28, rain or shine. Vendor setup at 6 a.m., first-come, first-served. [email protected]
WALKER COUNTY FARMERS MARKET — Exclusive to vendors within 25 miles; 2-5 p.m. Wednesdays at Walker County Agricultural Center, 10052 N. Highway 27, Rock Spring, Ga., 9 a.m.-1 p.m. Saturdays at 100 E. Villanow St., LaFayette, Ga. facebook.com/DDALaFayetteGA
(READ MORE: New farmers market coming to downtown LaFayette)
THEATER
CUMBERLAND COUNTY PLAYHOUSE — 221 Tennessee Ave., Crossville, Tenn. ccplayhouse.com
— Through June 1: Agatha Christie's "And Then There Were None." $19-$35.
— Through July 27: "The Trip to Bountiful." $19-$35.
DALTON LITTLE THEATRE — 210 N. Pentz St., Dalton, Ga. Monty Python's "Spamalot," 7 p.m. June 2-3, 2 p.m. June 4, 7 p.m. June 9-10. $10-$15. daltonlittletheatre.com
MEMORIAL AUDITORIUM — 399 McCallie Ave. Tony Award-winning "Dear Evan Hansen," 1:30 and 7 p.m. May 28 (final day). $25-$70. tivolichattanooga.com
THE RINGGOLD PLAYHOUSE — Ringgold Depot, 155 Depot St., Ringgold, Ga. Neil Simon's "The Sunshine Boys," 7:30 p.m. June 1-2, 2:30 and 7:30 p.m. June 3, 2:30 p.m. June 4. $10. facebook.com/theringgoldplayhouse
SHAKESPEARE IN THE PARK — Greenway Farms, 4960 Gann Store Road. "As You Like It" by Scenic City Shakespeare, extended another weekend, 7:30 p.m. June 2-3. Free; donations requested; paid VIP options available. sceniccityshakespeare.org
Find more events, and add your own, at timesfreepress.com/cnevents.
Contact Lisa Denton at [email protected] or 423-757-6281.