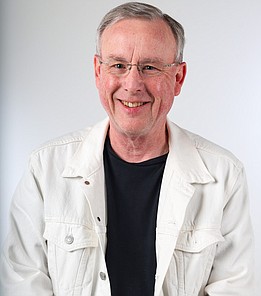 Mark Kennedy is a columnist and reporter. His human interest column "Life Stories," which has published since 1992, appears each Monday in the Region section of the Times Free Press. He also writes the "Family Life" column in the Sunday Life section. His nostalgia series "Remember When, Chattanooga?" can be found in the Saturday Region section. He is a contributing editor for Edge and Chatter magazines. Kennedy has won first place in the Tennessee Press Association's column writing contests 11 times, and is also a five-time winner of the newspaper's Best of the Best reader's choice contest in the columnist/reporter category. He has been the newspaper's features editor, Sunday editor and opinion editor. Before the merger of Chattanooga's two newspapers in 1998, he was the coordinating editor of the Chattanooga Times. Kennedy lives on Signal Mountain with his wife and two sons.
If you read the headline on this column expecting a rant, please back up.

Time was, the Drake Hotel Courts and Restaurant on South Broad Street was a popular stop for overnight tourists visiting Lookout Mountain attractions such as R…

People at St. Timothy's Episcopal Church on Signal Mountain call her "The Hat Lady." She even has the words "hat lady" in her email address.